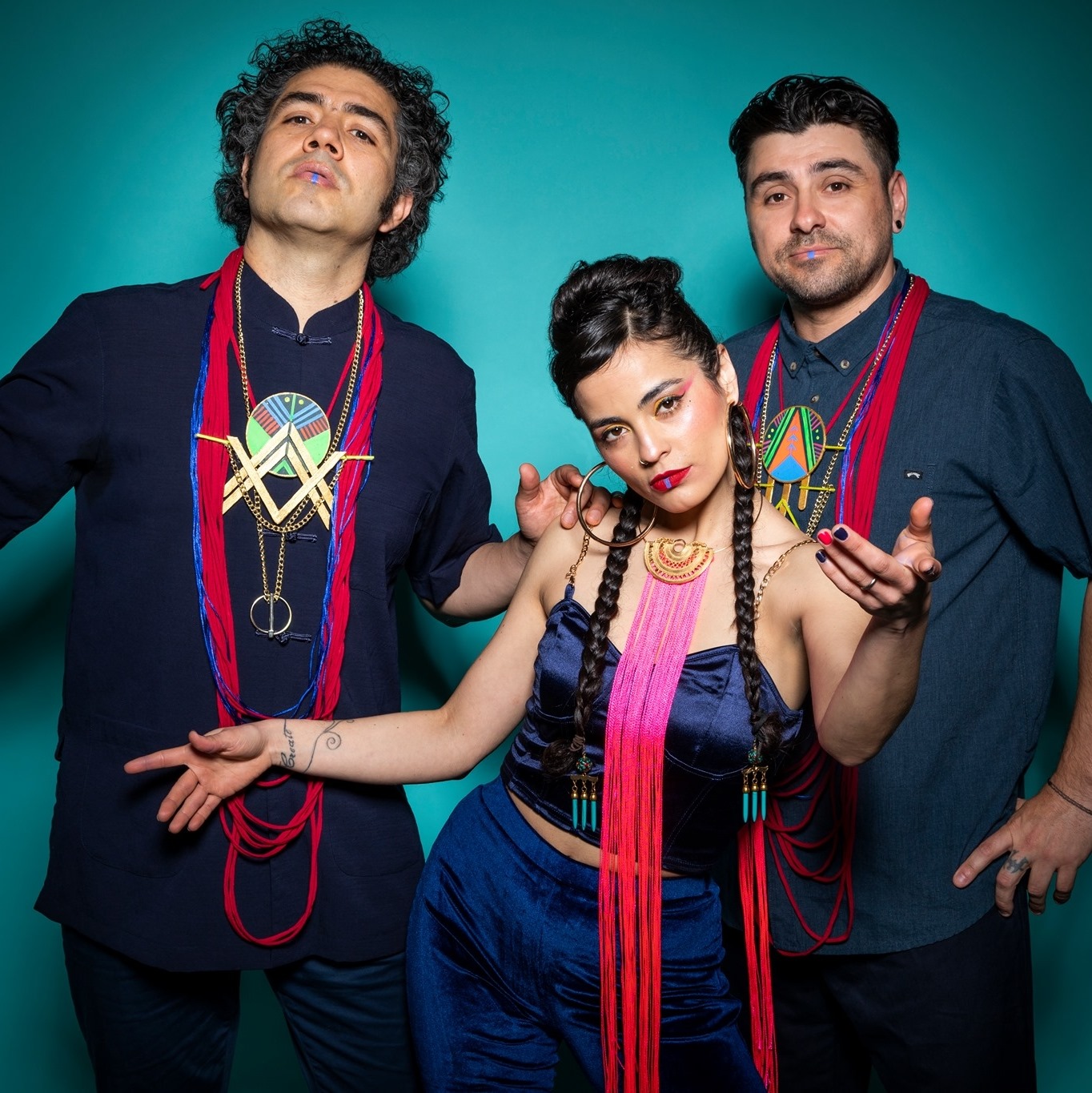 AMARU TRIBE BLENDS LATIN AMERICAN MUSIC, URBAN STREAMS AND CONTEMPORARY ELECTRONIC SOUNDS – Event Information
Folk-tronic act Amaru Tribe will take to Kew Courthouse scene on Saturday September 17, playing their signature "Oceanic Cumbia" sounds, exploring the intersection between cultures. The band blends traditional Latin American music, urban flow and contemporary electronic sounds for a truly unique performance with recently released tracks.
Amaru Tribe is made up of a music producer and a singer-songwriter Oscar Jimenez (Colombia/Australia), muralist and singer-songwriter Katherine Gailler (Colombia/Australia) and percussionist Christian Saavedra (Chile/Australia). Their live show has captivated audiences at major festivals such as Womadelaide, Bluesfest and Queenscliff Music Festival as well as international tours in the US (SXSW), Colombia, Thailand and Taiwan.
Nominated for the Music Victoria Awards as Best Cross-Cultural Act in 2020 and 2021, Amaru Tribe's performance at Kew Court House will feature tracks from their new album alongside stunning projections and entertainment.
Originally from Colombia, Oscar Jimenez came to Australia over 20 years ago and grew from an international student to an accomplished, world-class musician championing Latin roots. Passionate about the connection between music and people, Oscar engages in social work and concerts to benefit children and communities with educational needs. His musical journey has been filled with cross-cultural adventures, including experiences with indigenous communities in Australia, Colombia and Peru.
Originally from Colombia and currently based in Australia, Katherine Gailler (also known as KATIRA) creates visual narratives exploring cultural identity, our natural environment, female empowerment, magical realism and contemporary design spaces. His practice incorporates mural painting, oil painting, illustration, design and music.
Chilean-Australian Christian Saavedra is the percussionist of the group, He comes from a family of musicians, his father is a conga player, singer and guitarist, his older brother is a bassist and his younger brother is a guitarist. Cris has recorded, performed and collaborated with a range of well known Aussies and bands including: Nhatty Man, The Lalibelas, Combo La Revelacion, Sudamerican Rockers and many more.
Amaru Tribe's performances are a playground for exploring the intersection between cultures, traditional Latin American music and new contemporary sounds. Their self-created genre "Cumbia Oceanica" features vibrant charangos, urban flow, electronic and Afro-Latin beats and powerful vocal harmonies. This special event at Kew Court House is a chance for the public to experience a truly unique performance with their signature sounds.
Amaru Tribe
Kew Courthouse
188 High Street, Kew
$28 adult, $22 reduced
https://www.boroondara.vic.gov.au/events/amaru-tribe