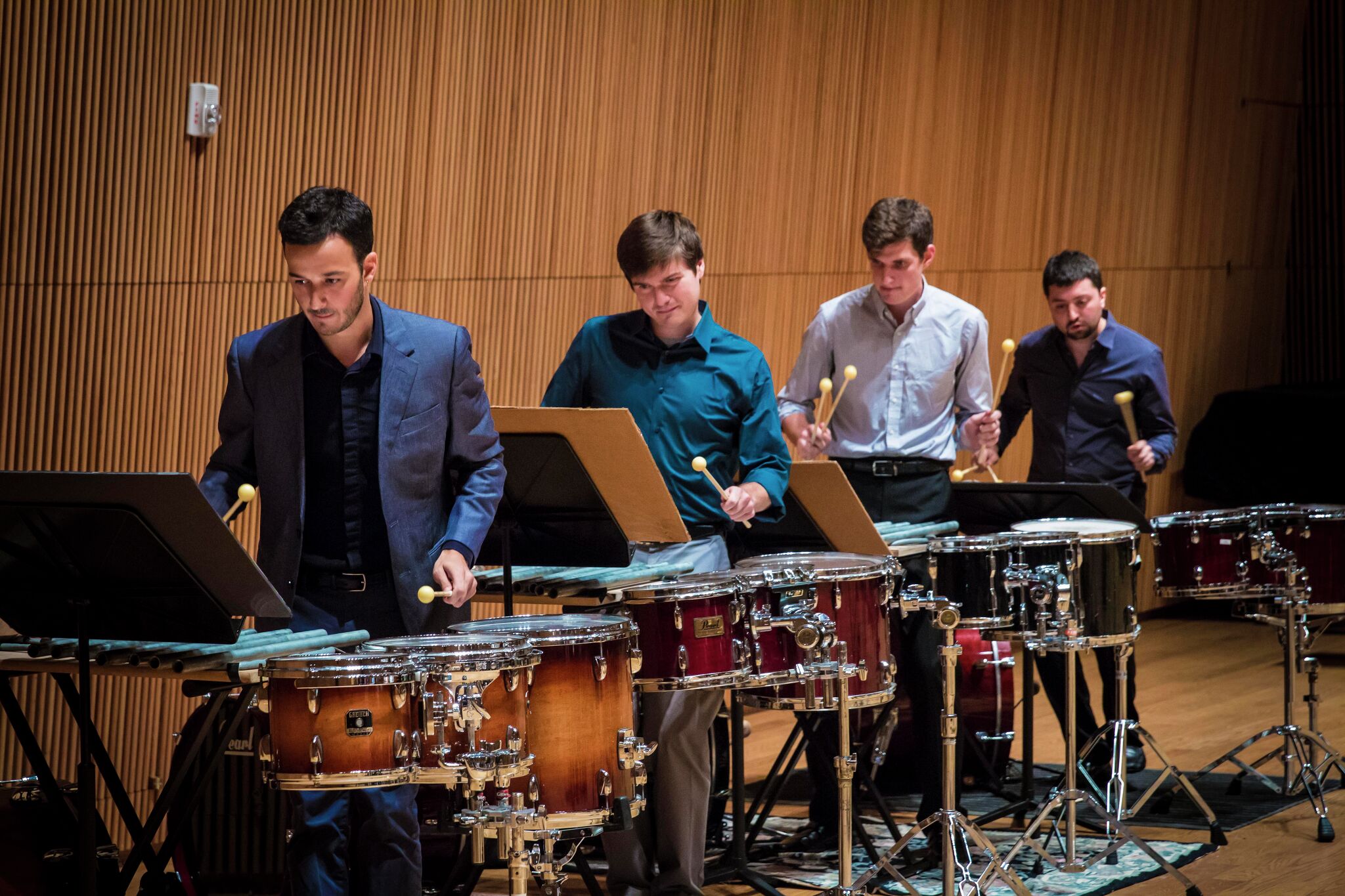 American Music Festival is the good, the bad and the long
Dedicated and intrepid music lovers were kept busy this past weekend with the Albany Symphony's American Music Festival, which took place Thursday through Sunday at venues across Troy and Cohoes. The headline event was Saturday night at the Troy Savings Bank Music Hall, which I've reviewed before. I also attended three other concerts and here are some observations in reverse chronological order.
On Saturday afternoon, Sandbox Percussion performed Andy Akiho's "Seven Pillars," a haunting 80-minute work performed at the AI ​​Center of Excellence, a former Masonic Lodge located at 19 Third St. in downtown Troy. The majority of the square footage of the high-ceilinged space on the third floor became the stage for the four drummers. They performed the entire room from memory at instrument stations that were periodically repositioned around the room.