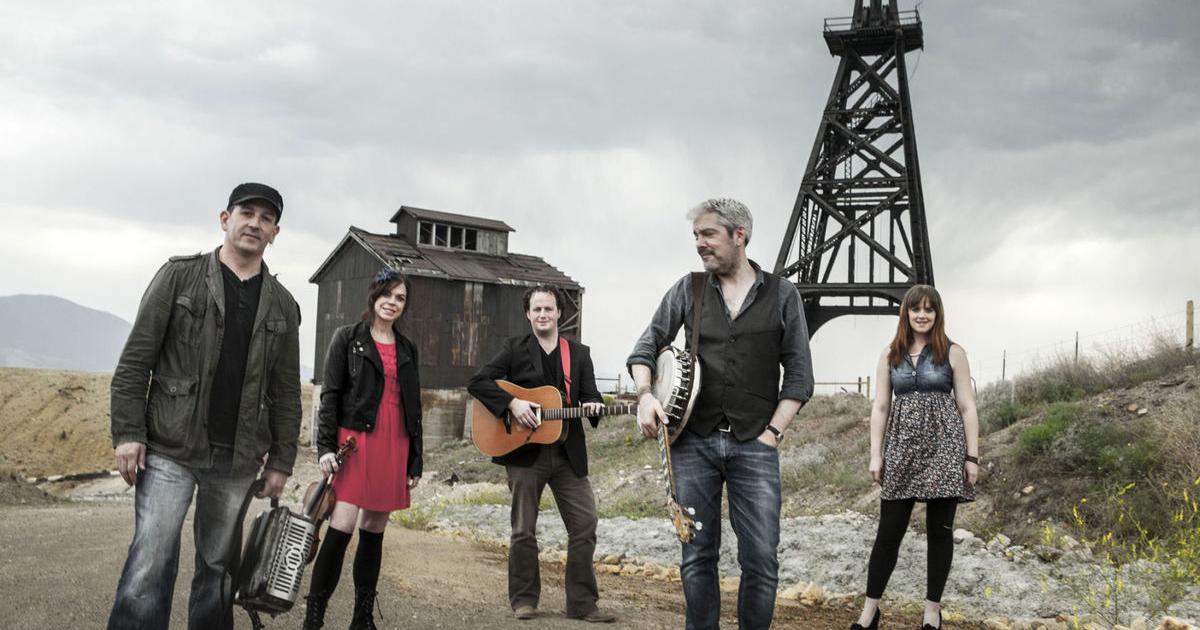 Arts series gets in the spirit of St. Patrick's Day with Irish-American group Solas | Music
MICHELLE McCONNAHA for the Missoulien

Get into the spirit of St. Patrick's Day with awesome music from jigs, reels, and other great songs from the Irish-American group Solas.
The Bitterroot Performing Arts Council's fifth show of the season will take place at 8 p.m. on Saturday, March 12 at the Dennison Theater in Missoula.
Executive Director Monica Grable said the incredible musical experience is worth the trip.
"It's their 20th anniversary as a group," Grable said. "We wanted to be in the game. They're amazing musicians with that amazing singer-songwriter element where song is the thing. Their original lead singer, Karan Casey, joins them for this race in Montana. We will have them with their original singer who now has her own career. She has a fantastic voice.
According to solasmusic.com, "2016 marks the 20th anniversary of the quintessential Irish-American group, Solas. Formed in 1996, in a way befitting their name (Gaelic for "light"), Solas burst onto the Irish music scene and instantly became a beacon – a glowing ensemble that has found contemporary relevance in timeless traditions.
'Solas' opened the nonprofit first season of the Bitterroot Performing Arts Council in November 2009. The Celtic group has eleven albums, numerous awards and has been billed as the most influential group in Irish music history.
The group that sets the standard includes founding members Seamus Egan (flute, tenor banjo, mandolin, whistles, guitars, bodhran) and Winifred Horan (violins, vocals), longtime members Eamon McElhol (guitars, keyboards, vocals) and Mick McAuley (button accordion, vocals) and new member Moira Smiley (vocals, banjo).
"They are the most popular Irish-American group and are often followed by people who don't necessarily follow Celtic because they're just a big group," Grable said. "They did a project in Montana that involved a documentary film and music. Seamus, the leader of the group, has family ties to Butte and they are always happy to return to Montana.
Grable said people should come to this concert because "they don't want to hear from their friends the next day how great the concert was if they didn't go."
"A lot of the community wants to know why we're taking this gig to Missoula," Grable said. "In the 12 seasons we've had the show, one of the reasons we've been able to keep it going for so long with quality artists is that each time we have 20-25% of our audience coming from the community. from Missoula. In addition, our usual room was not available.
Grable said it would be "fantastic music for everyone".
"Plus, it'll help get you in the mood for St. Patrick's Day," Grable said.
"Solas" and their "All These Years" tour will be presented by the Bitterroot Performing Arts Council at 8 p.m. on Saturday, March 12 at the Dennison Theater at the University of Montana.
For tickets call (406)363-7946 or visit online amerrootperformingarts.org.