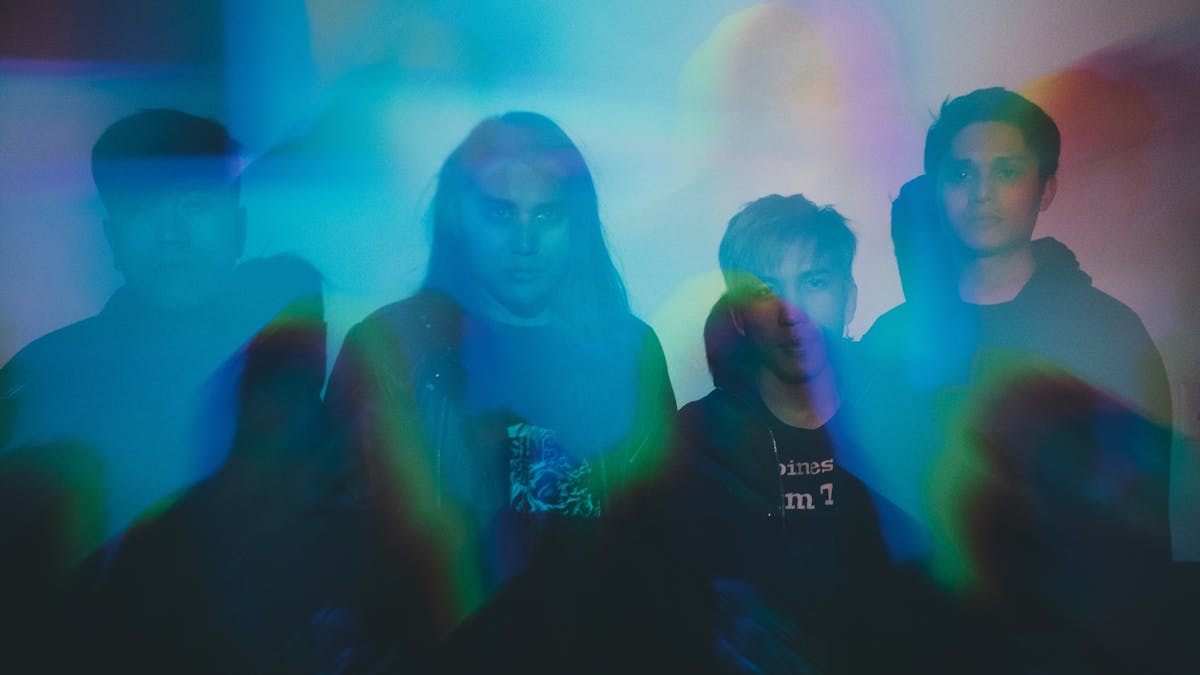 Filipino-American band Wander breathes new life into post-rock – Kerrang!
There's something about sunny, slow, uplifting post-rock that gets your heart racing. Mars, the new track from Wander, the post-rock band from San Francisco (for which we present the video below) is a shining example of this, proving that there are still bands out there making one of the most popular genres. enjoyed by heavy music theirs. . The group, made up of brothers Ryan David and Christian Francisco, who play drums and guitar respectively, as well as Joseph Aguda on bass, and Bernard Barcela, are all second-generation Filipino-Americans, who play music. together for most of their lives.
"We want to shake things up in post-rock, "explains Christian, by e-mail. "We take an old genre and breathe new life into it.
Watch the gorgeous new March video and check out the group below.
How did you come up with the concept for this clip? What is the significance of the ocean and the little girl with the dog?
Ryan: The song is about overcoming an obstacle in life. A friend of ours recently lost his brother due to health issues so we took some inspiration from that and made the video clip of a terminally ill girl fever dream. She dreams of a peaceful and beautiful place where she can escape the harsh truth of her inevitable death. At the end of the clip, she makes peace with death. The dog is his pet and his furry best friend. Note: the girl in the video is also the niece of our friend who recently lost his brother.
Christian: Her companion dog becomes a spiritual guide who leads her into the afterlife. Our director Tom understood our vibe perfectly from the start and suggested making a video about a dream. We developed this concept when I met Nessa (the actress) when her cousins ​​woke up. She was so natural in front of the camera and easy to work with despite the long day. Despite the heavy subject it was really fun to shoot and we owe our little team a lot.
Where was the video shot? How did you deal with this?
Joseph: The dream shots were shot in Big Sur, which is the coastal part of central California. It was a good place for us to get some nice, big shots.
Ryan: We needed a lot of different environments for the dream sequences. Its landscapes are very familiar with what we grew up with: redwood forests, beaches, grassy hills, rivers and sun.
Christian: That last scene on the beach hardly ever happened. The path to the original location was closed due to a thunderstorm the night before. But on the way home we found the perfect beach and even caught the sunset. It was fate.
You are specifically called a "Pinoy post-rock band. How important is your common heritage to the music you create together?
Christian: We are all second generation Asian Americans. I think it's a blessing that we have our people represented in pop culture; of 88 Rise in hip-hop to Jay Som & Mitski in independent rock. This moment can pave the way and give visibility to artists who resemble us in a marginal genre like post-rock. Our music is intentionally universal, but I'm really proud that Wander is helping to create a more diverse music community.
We talked a lot about San Francisco losing its rock 'n 'roll to the tech industry. What does the local rock scene look like to you?
Ryan: I have been exposed to many different stages in our area, I can tell you that there is no particularly common or favorite sound here. I don't know if you can really take rock 'n 'roll music from anywhere, it will always have its place among the masses.
Joseph: I know that overall much of the local arts culture has been kicked out due to the huge increase in the cost of living. But in my personal experience, underground culture will always exist where there is any kind of rebellious perspective. I think this spirit has the potential to exist anywhere. In Oakland there's always house concerts going on, and you see quite a variety of things, from black metal and weird avant-garde electronic music, post-punk and goth.
Christian: Scott Hansen of Tycho was someone who was able to work in technology to survive and support his art before his band took off. We know so many former artists / musicians who gave up their passion to be able to survive here. Not all tech people are privileged, many are POCs whose families grew up struggling and raised not to take chances with their careers.
I feel like we've created our own niche in the Bay Area. We want to showcase our scene on our next tour by bringing this mind-blowing two-piece math rock band to the Bay Area, Floral.
We're here to create something exciting that anyone can be a part of.
Pre-order mars here.
***
WORDS: Cat Jones
PHOTO: Christina Dao
Posted on January 30, 2019, 5:00 p.m.
Read more