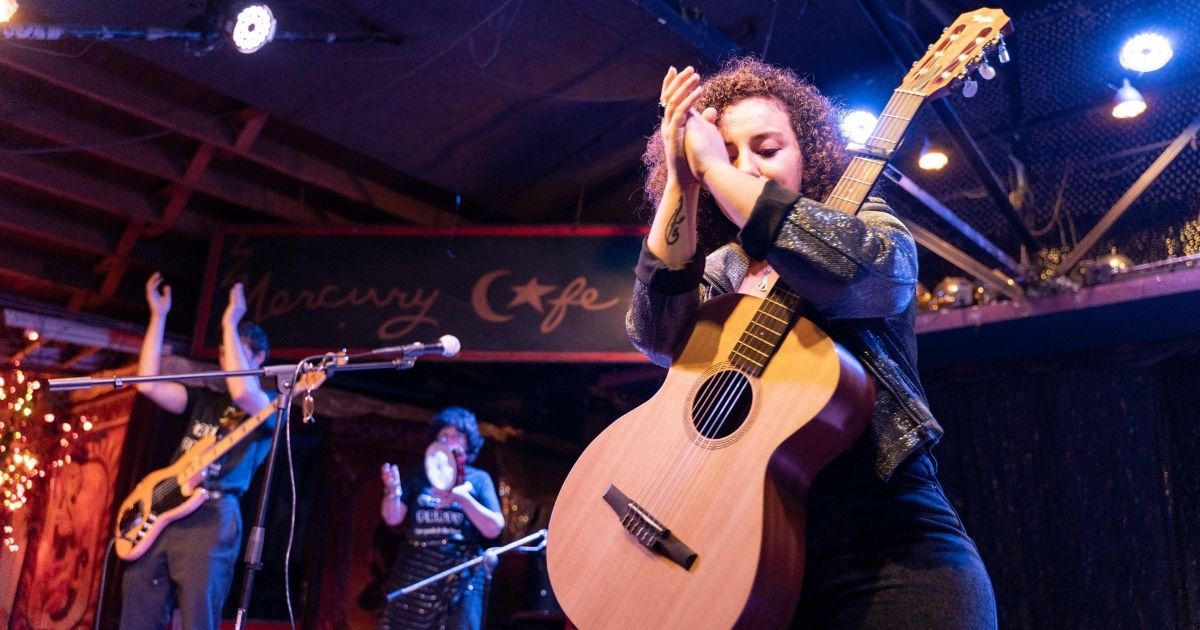 Lebanese-Led American Band Pays Heartfelt Tribute to Beirut
Based in Denver, Colorado, Lebanese musician Mona Ayoub, known as Mona Eye-yoob, is the leader of the group. Eye-yoob & The Americans.
The group, which curates different mixes and genres ranging from R&B/Soul and Pop to Rai and Levant music, is now paying a heartfelt tribute to Beirut ahead of the anniversary of the Beirut port explosion on August 4.
Infusing Lebanon and the West
In an interview with The961, Mona said having a band where all the musicians are American playing Eastern, Middle Eastern and North African music is a wonderful cultural interaction through music.
What's better is that their American audience and fanbase love the music and covers they perform, especially the songs that permeate different languages, such as "Aicha", "Didi" and "Yalla habibi ".
"It's such a fulfilling experience to see people from different cultures dancing and singing with you, no matter what language you speak. That's when you know you've touched the soul of your audience with your music," Mona told us.
"Be Beirut"
Written in the aftermath of the explosion, the song "Be Beirut" holds a special place in Mona's heart and soul, she told The961. She diverted sadness and grief into a song full of energy, love and positivity.
"Be Beirut differs from my other songs in its writing techniques, musical production and mood. It's the first time I've used the channeling technique in my songs," she said, explaining, "I embody my country, Lebanon, as my beloved, and I speak to them. in the city that never sleeps, Beirut, as I yearn for the good old days."
Be Beirut is also a milestone for Mona as it is the first time she has mixed the Lebanese and English languages ​​in an original recording, she told us.
To produce, mix and master the song, Mona enlisted the expertise of Lebanese-Spanish singer/songwriter Nicolas Challhoub's Eleven Records Studios. In Colorado, she worked with Taylor Hahn's Hahn Audio, with whom she said she had a wonderful experience recording her voice.
Mona also collaborated with Lebanese photographer Rami Rizk to get photos from Beirut to promote the song.
"I wanted to help my Lebanese people and boost the economy in my own way, whether it was by getting the song on the radio or collaborating with a local photographer and using his images of Beirut," she told us. .
The961 had the opportunity to listen to 'Be Beirut' before its official release and its catchy pop sound will leave you smiling!
The song will be broadcast on three radio stations in Lebanon and on all digital music distribution apps on July 23. In the meantime, you can listen to it here: