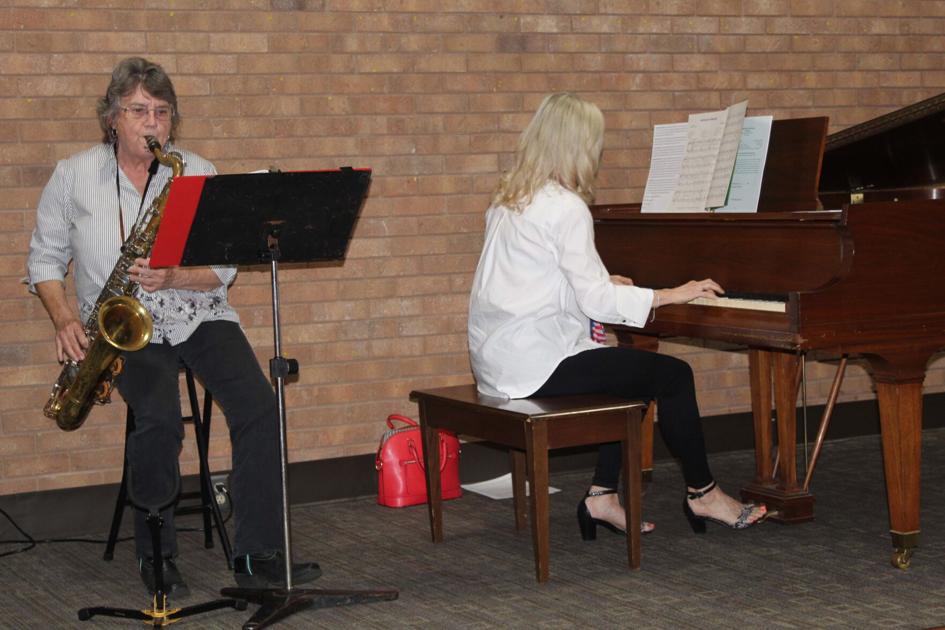 Marshall Music Club Presents Parade of American Music | Lifestyles
[ad_1]
Members of the Marshall Music Club met the community at the Marshall Public Library for their annual American Music Parade on Wednesday.
Music Club President Brenda Ford said the Parade of American Music is a way to celebrate American music and composers, as well as to pay tribute to those who have come before us.
Members of the Marshall Music Club, as well as outside artists, have performed music from all over America's history.
"We are here to celebrate American music, American composers and oral traditions passed down from generation to generation," said Ford.
Vintage III band members Melina Boyd, Halle Biery and Billy Earl Pool all performed together during the show, including classic songs like "Moonlight Serenade", "Tuxedo Junction" and "Sentimental Journey".
Keaton Bradbury also performed a number of songs for those gathered at Wednesday's event, including "My Heroes Have Always Been Cowboys" by Willie Nelson.
Additionally, music club member April McClaskey read the poem "Let Us Be Thankful" written by Gladis Ford, President Brenda Ford's mother-in-law.
Mayor Amy Ware was in attendance at Wednesday's event and read a proclamation officially naming the November of American Music Month Marshall. Ware presented the proclamation to the music club during the event.
Ford also announced at the meeting that the organization is planning a Christmas carol event, called Marshall Sign Carols, for December 17 at Memorial City Hall.
She said the event will run from 6 p.m. to 8 p.m. and is open to the public. Community members can come join music club members to listen and even sing along to classical holiday music.
[ad_2]