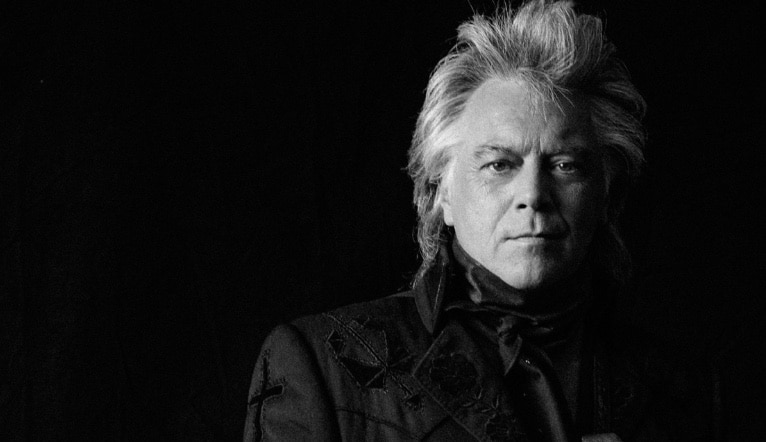 Marty Stuart to Receive Crossroads of American Music Award at 2021 GRAMMY Museum® Gala
GRAMMY®-winning country musician Marty Stuart will be the recipient of the third annual Crossroads of American Music Award at the 2021 GRAMMY Museum® Mississippi Gala, to be held at the Museum in Cleveland, Mississippi, on Wednesday, December 1 at 6 p.m. . Presented by Walmart, the 2021 GRAMMY Museum Gala will feature a special appearance by Stuart, who will accept the award and perform live.
"I'm so proud of my Mississippi musical heritage. I proclaimed it all over the world," Stuart said. "The Crossroads of American Music Award is a tangible reminder of where I come from and what I am a part of. As you cross the state line, the sign reads Birthplace of America's Music. That says it all. To be recognized by the GRAMMY Museum Mississippi for doing something I love and being mentioned alongside past recipients Bobby Rush and Charley Pride is indeed an honor.
"We couldn't be happier to celebrate Marty Stuart as the recipient of our Crossroads of American Music Award this year," said Emily Havens, Executive Director of the GRAMMY Museum Mississippi. "As a native of Mississippian and a five-time GRAMMY winner, Marty has had an incredible impact on the country music industry and the American music landscape. We look forward to welcoming guests back to our first gala. in person since 2019 and to celebrate all that Marty Stuart has accomplished and contributed.
The Red Carpet Guild of the GRAMMY Museum Mississippi, an organization of committed volunteers whose mission is to promote, support and support the Mississippi Museum, is currently developing plans for the 2021 Mississippi Museum Gala, whose theme this year is " Sparkle and Twang". The event will take place on Wednesday, December 1 at 6 p.m. at the GRAMMY Museum Mississippi and will include a reception and cocktails, live music, and a live silent auction.
This year's event will also include the presentation of the 2021 LUCY Award, which honors a K-12 educator from Mississippi State who embodies the educational mission of the GRAMMY Museum Mississippi.
For more details, visit www.grammymuseumms.org.