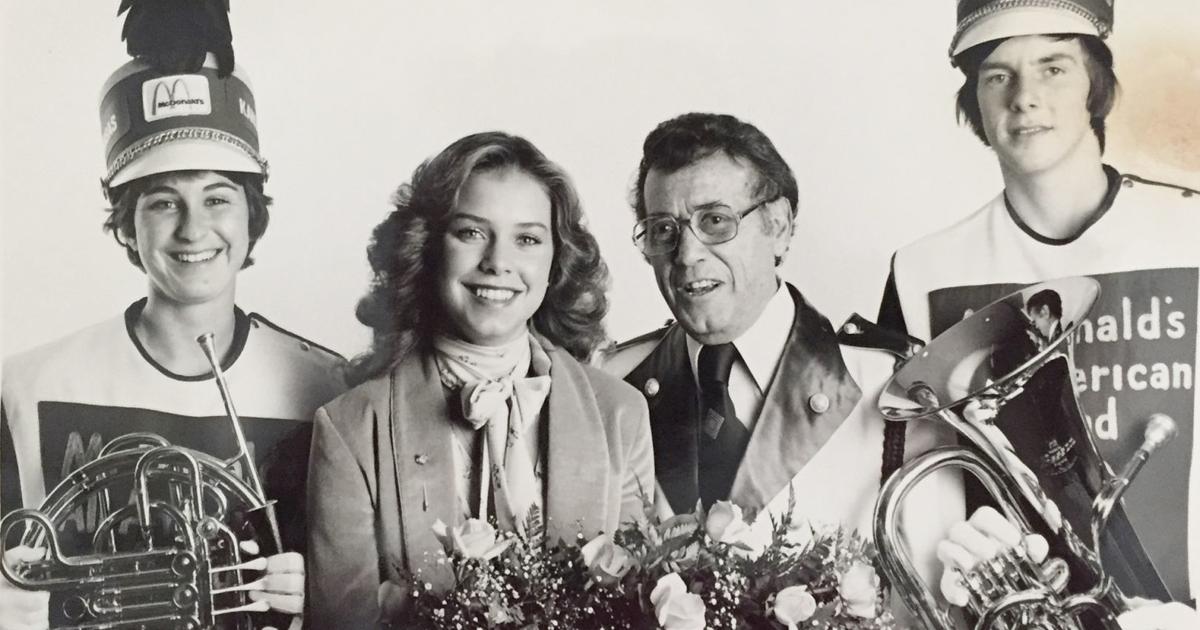 McDonald's All-American Alumni Reunite for Super Size St. Louis Reunion | The music
In 1967, McDonald's founder Ray Kroc established the McDonald's All-American High School Band to recognize some of the nation's most accomplished young instrumentalists. Each year until 1992, 105 high school students—including two from each of the 50 states and the District of Columbia, as well as one from Puerto Rico and the Virgin Islands—performed in this celebrated ensemble.
They have participated in the Macy's Thanksgiving Parade in New York for 25 Years and the Tournament of Roses Parade in Pasadena, and they have performed at Carnegie Hall and the Kennedy Center. They made television appearances and recordings and performed with famous artists.
It was a once-in-a-lifetime opportunity that left a lasting impression on its participants.
McDonald's discontinued the group in 1992 and sponsored a basketball team. But it's not forgotten: On Monday, the All-American Alumni Band will make its national debut in St. Louis.
"What could be more American than getting the All-American Band together on a holiday?" says Allison Felter, who as one of two musicians from Kansas played French horn in the 1978-79 iteration of the set. She is now Director of Education and Community Engagement at the Opera Theater in St. Louis. "We're thrilled to have the national debut here in St. Louis, sharing big favorites from American bands with local audiences."
Former members of the 28-state band are reuniting this weekend in St. Louis for march and concert rehearsals. On Monday afternoon, they will share the stage with the Compton Heights Concert Band at the Shaw Bandstand in Tower Grove Park.
Three alumni will lead: Pete Goodman (percussion, Michigan, 1974), percussionist and teacher in Ann Arbor, Michigan; Donna O'Bryant (clarinet, New Mexico, 1980), conductor and teacher at Bryan-College Station, Texas; and Connecticut-based freelance arranger and composer Kim Scharnberg (trombone, Iowa, 1977), who has conducted the Atlanta Symphony Orchestra, Houston Symphony Orchestra, Minnesota Orchestra, and various Broadway orchestras .
Webster University's Community Music School provides rehearsal space and the use of large instruments.
Most of the repertoire is American music, including Sousa marches; they will also perform Tchaikovsky's "1812" Overture, transcribed for orchestra. The featured work is the world premiere of "Healey's Heroes," composed by Scharnberg in honor of Pat Healey, longtime Golin Communications executive and All-American Band Programs Project Manager.
This may be the band's debut, but it won't be the last they'll be heard from: plans are already underway for future performances.
And the practice of walking? This, Felter says, is in order to participate in a future Macy's Thanksgiving Day Parade.
Get the latest local entertainment news delivered to your inbox every week!