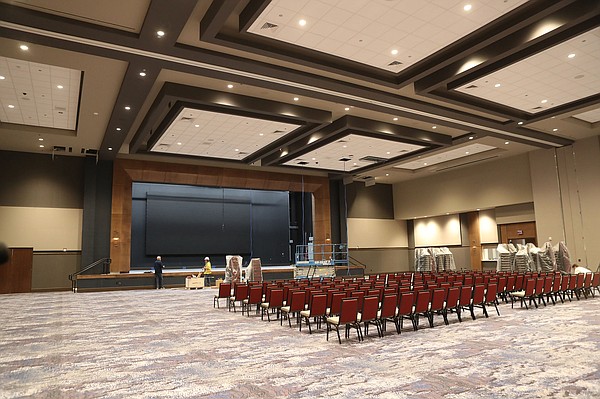 Singer-songwriter Don McLean brings "American Pie" to Oaklawn
In celebration of the 50th anniversary of the iconic rock 'n' roll song "American Pie," singer-songwriter Don McLean will perform at the Oaklawn Event Center on May 21 as part of his anniversary tour.
Oaklawn Racing Casino Resort announced Thursday that tickets for the show are now available for presale at oaklawn.com. According to a press release, Oaklawn Rewards members and Don McLean fans can purchase advance tickets today using code AMERICANPIE50. General ticket sales begin Monday, February 7 at 10 a.m.
According to the press release, February 3 marks the 50th anniversary of "The Day the Music Died" – when rock 'n' roll legend Buddy Holly perished in a plane crash. McLean wrote "American Pie" as an ode to the late Buddy Holly, as well as the issues of the late Sixties and early Seventies.
McLean released his album American Pie in 1971 and is celebrating the title cut with an extensive anniversary tour, 50 years after the title track hit No. 1 on the Billboard singles chart.
"McLean's music has inspired millions over the years and among his other hits are 'And I Love You So' which was covered by Elvis Presley, 'Vincent' which was released on the album American Pie and reached number one on the UK Music Charts, as well as 'Castles In The Air' which was McLean's first single ever released," the statement read.
According to the statement, McLean is a Grammy Award winner, member of the Songwriters Hall of Fame and recipient of the BBC Lifetime Achievement Award. "American Pie" resides in the National Recording Registry at the Library of Congress and was named one of the top five songs of the 20th century by America's recording industry. In 2015, one of four handwritten scripts of the New York native's "American Pie" lyrics was auctioned off by Christies, selling for just over $1.2 million.
Tickets must be purchased in advance and customers must present mobile barcode or ticket printouts at the entrance gate. Doors open at 6 p.m., show at 7 p.m.