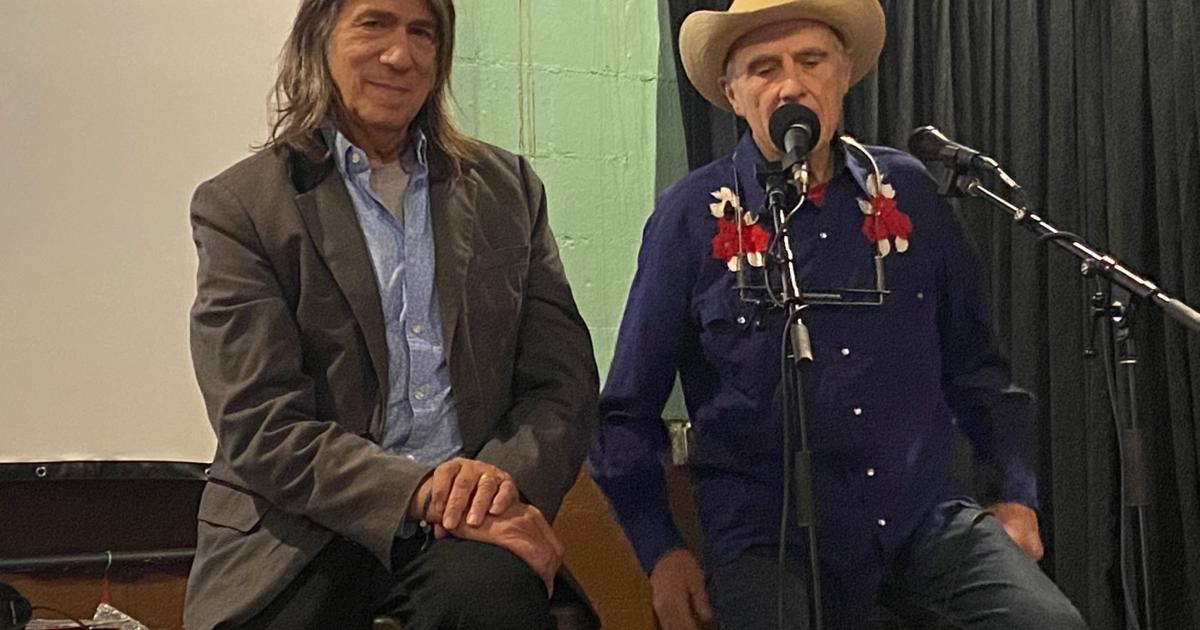 Stories and Songs Featured for Monthly Concert Series Hosted by Lee Zimmerman | Entertainment
[ad_1]
As a child, Lee Zimmerman watched "The Tonight Show" and imagined himself behind host Johnny Carson's desk, probing guests with questions while putting them at ease with humor.
Today, the music journalist and Daily Times columnist has turned his professional success into an opportunity to emulate the iconic late-night host, albeit on a smaller scale: he's the host and the organizer. of "Songs and Stories from The Bird and the Book," a monthly interview and concert series that takes place on the first Wednesday of each month.
"The fact that I interview a lot of people in my regular job – most if not all being musicians – I feel like I have developed a good connection with them, but the point of this program is not fair. to do a simple Q&A, "Zimmerman said. "It's to start a conversation. This is how my interviews were born. I used to go in and write down a bunch of questions and put it all together, but now I find having just one or two talking points works, because from there a real conversation evolves. .
"I think it's a lot more effective and a lot more personal, and it gives a bigger picture of the artists by letting them speak and express themselves without the formality of a Q&A. And of course, I always imagined myself in Johnny Carson's seat, talking to someone, so it's kind of like being able to be Johnny Carson at the same time.
Zimmerman and his wife, Alisa Cherry, moved to Blount County in 2015 from Miami, and as a music critic and journalist, his work has appeared in publications such as No Depression, Goldmine, Blurt, Country Standard Time, Bluegrass Location and American Songwriter, to name a few. He is also the author of a book – "Americana Music: Voices, Visionaries and Pioneers of an Honest Sound" – and a frequent advocate of artists in the East Tennessee music scene.
Next week, the first "Songs and Stories" of 2022 will feature two well-known names in Knoxville songwriting circles: Mic Harrison, a former member of The V-Roys and Superdrag who now plays with Mic Harrison. and The High Score; and singer-songwriter Kevin Abernathy, a member of that group when he doesn't produce records under his own name.
"We've generated a lot of interest and I want to make sure we cover our local people here, because I have that loyalty," Zimmerman said. "And then there are other artists that I have always really loved and have followed for years who have these wonderful catalogs, but they haven't come up above the surface, and I'm looking forward to it. the opportunity to also give them some visibility. "
Right now, the series – which is free to participate in – is booked until August, and starting in April, Zimmerman said, it will likely take place twice a month. The relaxed atmosphere of The Bird and the Book, the restaurant and entertainment venue under Southland Books and Cafe on East Broadway Avenue, makes it a great place to continue both the conversation and the show, he added. .
"It's a lovely and very cozy place, but it's also the kind of place that allows people to be who they want to be, so you don't have to look up," he said. declared. "It's a perfect environment and it's a rarity to find all of these elements in one place like that. "
It also lends itself to a listening room environment that allows its guests, all accomplished songwriters, to do what they do best: tell stories through song, just as they will at their own. conversations on stage with their host.
"I think it will be good to have people witness these artists in a more intimate environment and listen to them tell their stories and get to know them," Zimmerman said. "It's a more immersive experience, I
Steve Wildsmith was editor and writer for The Daily Times for almost 17 years and continues to work as a freelance on current affairs and entertainment topics, local performances, and East Tennessee artists. Contact him at steve
[ad_2]