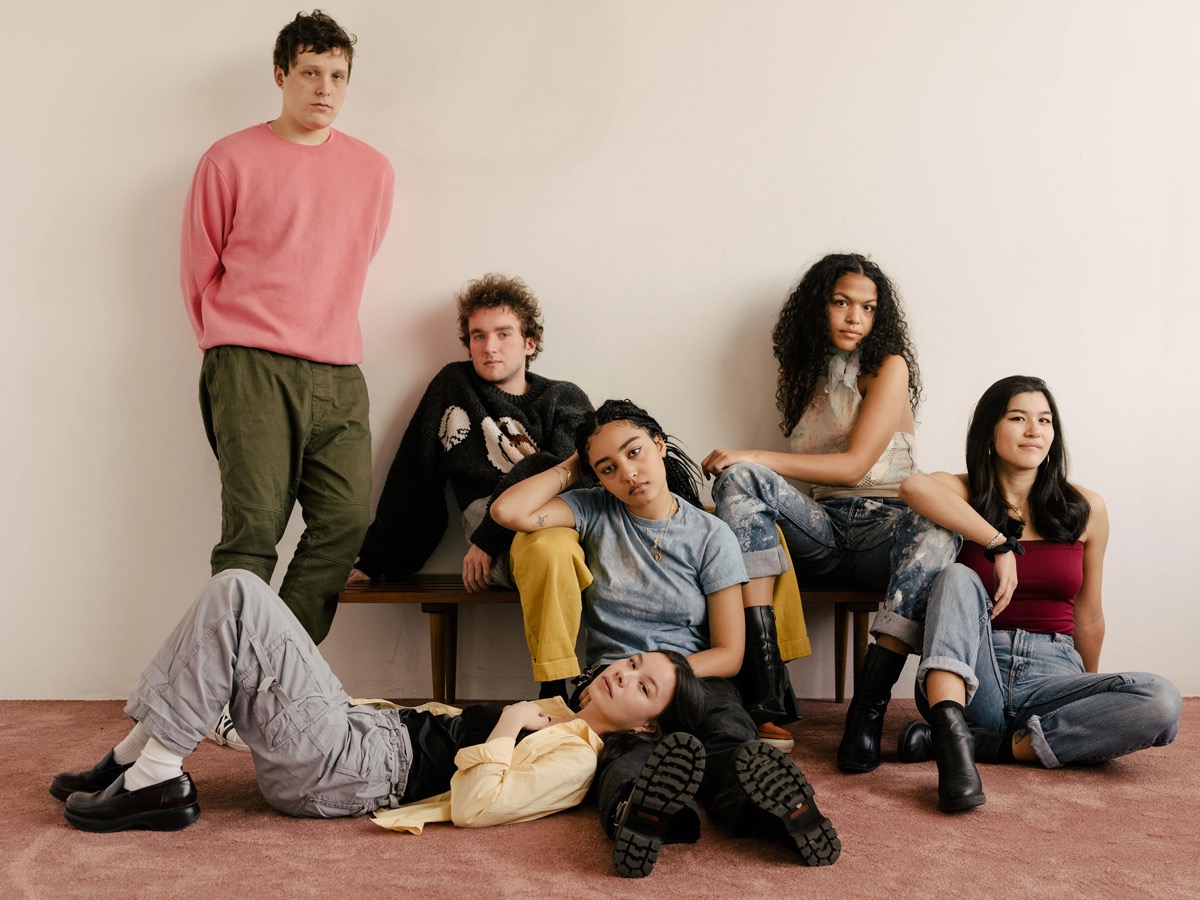 The return of the American music festival in Sag Harbor
The band Michelle will open the Sag Harbor American Music Festival with a concert at Marine Park on Thursday night.
Sag Harbor will turn up the music this weekend with the 10th annual Sag Harbor American Music Festival, which kicks off Thursday at 7 p.m. with a concert by Michelle at Marine Park, and continues with free performances over the next few days.
The festival celebrates the diversity of American music and how the blend of musical cultures – bluegrass, gospel, old-time, Appalachian folk, blues, Cajun and Native American – has formed the basis of jazz, rock and popular music. .
Michelle's six young members reunited in 2018 in New York City to create the self-produced album "Heatwave". According to New Music Express, "Michelle does elegant dream-pop with beats that blend with the pounding city streets." The group has just launched a 40-city tour with Arlo Parks.
The opening for Michelle will be Audawind, a group of teenage siblings from North Fork whose sound combines elements of country, rock and pop. The group was one of the big winners of the first initiative of the young musicians of the music festival.
Friday's concert, also at Marine Park and presented with support from the Hamptons Jazz Fest, will feature Grammy Award-winning trumpeter and bugle Randy Brecker, and saxophonist, arranger, composer and producer Ada Rovatti. They will perform with their quintet, the music from their latest album, "Sacred Bond," which "invites, captivates and is indeed a well-played marriage," according to the All About Jazz website.
Dante Mazzetti will open for Mr. Brecker and Mrs. Rovatti at age 7 with his brand of roots alternative music. A multi-talented songwriter and musician, M. Mazzetti alternates between guitar, mandolin, double bass, banjo and piano.
Twenty-five artists will perform on Saturday and Sunday on stages popping up all over Sag Harbor, including Steinbeck Park, Whaling Museum, Customs Lawn, John Jermain Memorial Library, Annie Cooper Boyd House. from the historical society, Windmill Beach, Baron's Cove, and many more places.
Saturday's shows feature Escola de Samba Boom, the HooDoo Loungers, the Jake Lear Trio, Rorie Kelly, the Bodega Tall Boys, Soul Inscribe, Hopefully Forgiven, Chloe Halpin, the Greg Bucking Band, Sara Hartman, the Buzzards, Edna's Kin, HipLaJaz, The Sheriff of Good Times, Dan Bailey Tribe, Ludmilla & Marcello, Alfredo Merat and Gene Casey & the Lone Sharks.
Sunday's lineup includes Unsung Heroes, the Nancy Atlas Project, the Thunderbird Sisters, Underground Horns, Winston Irie & the Selective Security Band, the Scofflaws, Inda Eaton with Mama Lee & Rose Lawler, and the Resilient.
All shows will take place outside, rain or shine. The full program, with times and locations, is available on the music festival website.